Supreme Court orders a directive for migrant workers, says they must be sent home in 15 days
[caption id="" align="alignnone" width="700"]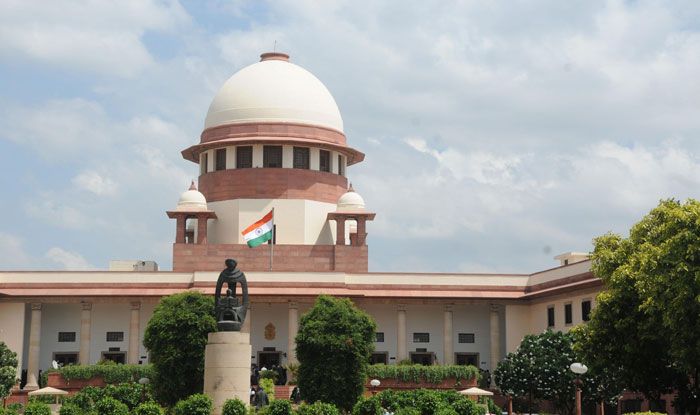 Image source | Google[/caption]
On wednesday, State and Union Territories recieved a time bound directive from the Supreme Court of India to make certain the return of all migrant workers stranded by the post-covid19 lockdown to their home or native states within a fortnight and to notify the apex court within the same deadline about welfare programs and schemes, including the job oppurtunties that the respective states have planned to offer to those who are returning back.
A 3-member bench of Supreme Court, chaired by Justice Ashok Bhushan and constituting of Justices SK kaul and MR Shah is anticipated to pass directions on the matter on July 8, that is the next day of hearing.
The apex court has taken cognizance of the migrants plight and has asked all police complaints to be withdawn against the workers. It has further asked migrants to identify themselves through a registered process and be sent back to their native home. To alleviate the plight faced by the migrants, the Supreme Court asked state and union terriitories to identify migrant workers who have returned at the district and block levels and preapare an inventory of the vocational skills they have and their employment history.
The court has set a clear deadline for all state governments to secure their safe transit. In addition they were also asked to organize counselling centres to provide the workers necessary information on welfare schemes and employment oppurtunities that are open to them. They will also have to direct and advice workers who want to go back to where they were formerly employed.
Millions of workers and daily wage earners left the big metropolitan cities and returned to states such as Uttar Pradesh, Bihar, Jharkhand, Odisha and Wesr Bengal. Shocking visuals have been emerging across the country of migrants walking or cycling, covering up a thousand kilometres distance amid the covid-19 lockdown, they also have been charged by local authorities on grounds of violating the lockdown norms and rules set by the government to contain and subside the spread of Coronavirus.
"We impress on state and union territories to streamline the vigilance and supervision of actions of their officers and staff and take appropriate action when required", the court directed in it's 38 page order.In addition State/UT's were also asked to publicise and televast journey dates of special trains and buses in local newspapers and channels.