Gujarat minister fined for not wearing mask
[caption id="" align="alignnone" width="400"]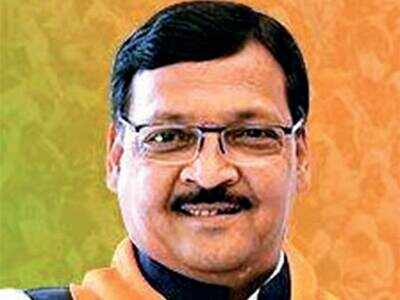 Iswarsinh patel[/caption]
On Wednesday, a minister in Gujarat was fined Rs 200 for not wearing a mask while entering the chief minister's office in Gandhinagar. In view of Corona, the government has made it mandatory to put masks out of the house. The corona virus has killed 1534 people in the Gujarat.
Local news channels showed Minister of State Ishwar Singh Patel entering the Chief Minister's office without a mask. Other ministers who came for the cabinet meeting had masks. Patel holds the independence charge of the Department of Sports, Youth and Cultural Activities and Cooperation.
Gandhinagar Municipal Corporation imposed a fine of Rs 200 on him after the news channels showed defaults. After the cabinet meeting, Patel paid the fine and showed the challan to the journalists.
The minister said that this happened inadvertently. Patel said that I paid a fine of 200 rupees for not applying mask. I always wear a mask. I forgot to put on the mask when I got out of the car.