Bihar government sets Patna Metro Rail Project recruitment process
[caption id="" align="alignnone" width="600"]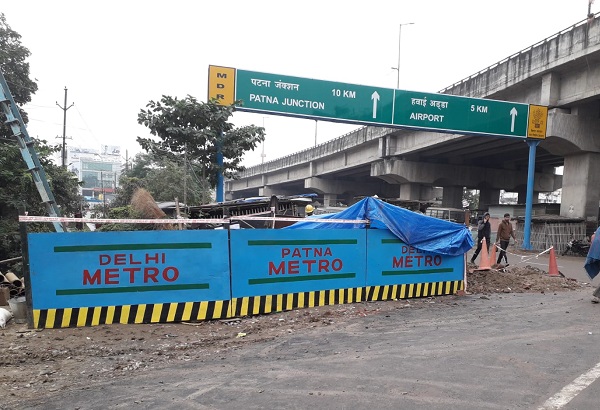 Patna metro project | photo- Ganesh upadhyay[/caption]
The recruitment process for the Patna Metro Rail Project has been set by the government of bihar. Direct recruitment for this project will be done by Bihar Public Service Commission(BPSC), Bihar Technical Services Commission and Bihar Staff Selection Commission(BSSC).
Out of the total 188 posts sanctioned by the state cabinet, the recruitment process for 30 posts has also been started.
Both corridors of Patna Metro Project are being constructed by Delhi Metro Rail Corporation (DMRC). Although Patna Metro Rail Corporation Limited (PMRCL) is a joint venture of the Center and the state, but the appointment process will be done only under the rules of the state government. The city development and housing department has decided this process yesterday.
The posts are divided into three categories in the notification issued by the department's Additional Secretary Ramsevak Prasad. Entry Level (Basic Grade Pay Scale) posts, Promotion Posts (Basic Level Pay Scale Above) and Contract Based Posts. Of these, PMRCL will recruit only on eight contract based positions.
The posts of entry only will be appointed by the three commissions under the rules set up by the city development department, general administration and other departments.
Approval will be by competent authority. The approval of the Chief Minister and the departmental minister will be taken on the preferred posts in the gazetted category.
Approval for posts in non-gazetted category (below grade pay-5400) will be at the level of city development secretary or principal secretary. promotion posts are to be filled on the basis of promotion from the entry level posts.