priest asked PM Modi to liberate Mathura and Kashi also
[caption id="" align="alignnone" width="1260"]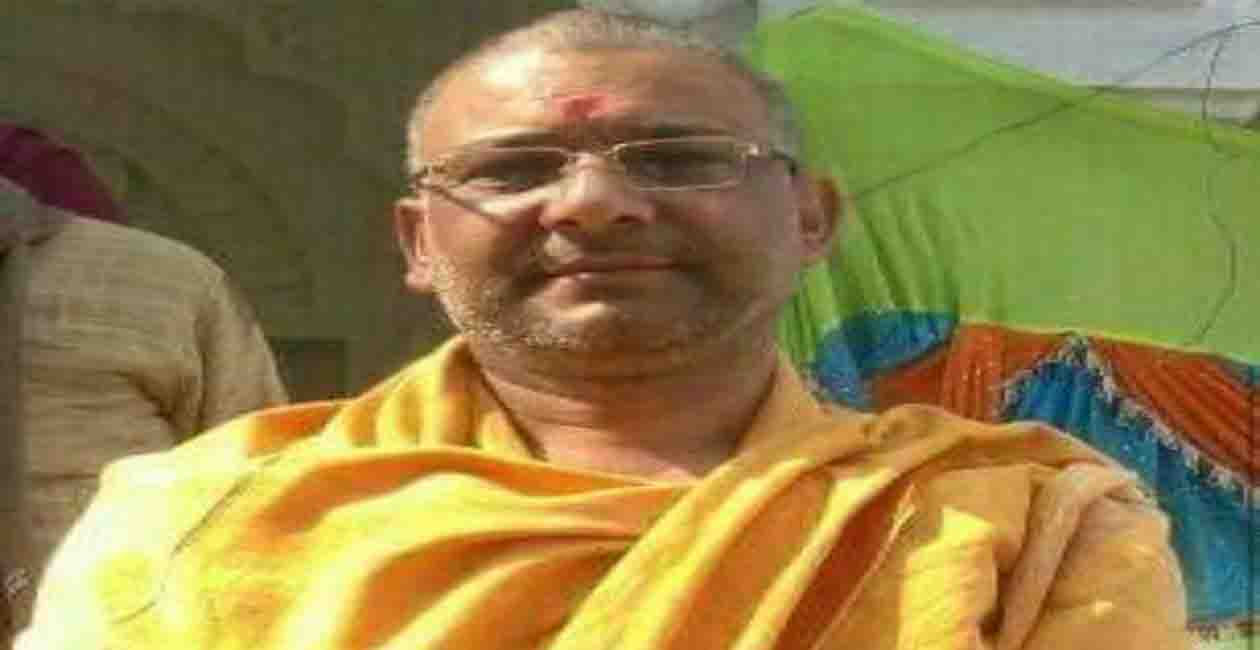 image: pandit gangadhar pathak[/caption]
Gangadhar Pathak hailing from begusarai district of bihar, the chief Pandit of Vrindavan, who worshiped the land for the construction of the Shri Ram temple in Ayodhya, said that he wanted to demand a rigid cow protection law as Chief Yajaman Prime Minister Narendra Modi Dakshina, so that the land of India could be free from the stigma of cow slaughter. He has also demanded the Prime Minister to free Kashi Vishwanath in Varanasi and Shri Krishna Janmabhoomi in Mathura.
While visiting reporters at Haridas Dham in Godhulipuram on Thursday, he said that even though the trustees of Shriram Janmabhoomi Tirtha Kshetra, the organizer of the Bhoomi Poojan ceremony, gave him the puja of the puja, he considered his remuneration, but in Pandyatkarma, the chief priests gave the Pandit Giving Dakshina has special significance. Told that the Prime Minister was himself in the role of Chief Yajaman in this great celebration of the nation. Therefore, he is asking for his Dakshina from a Chief Yajman, not asking anything from the Prime Minister. He is confident that the Chief Judge will definitely give him his Dakshina. Referring to the Bhoomi Pujan ceremony, he said that this ceremony was very divine and grand in itself.
He told that in the Bhoomi Poojan ceremony, gems, diamond gems, gold and silver bricks etc. have been received from all over the world for the temple. These will be used in the womb of God. In Bhoomipujan, nine stones of stone (stone) were worshiped. Gangadhar Pathak said that the Prime Minister himself had brought a kalash with him, it was installed in Bhoomi Poojan. Told that this event is a land worship of the foundation of new India. He believes that with the establishment of this Kalash, the Prime Minister must have pledged to make India a new India and a strong Hindu nation. Earlier, the officials of the Brahmin Seva Sangh greeted the citizens by surrendering Pandit Gangadhar Pathak and his son Shrutidhar Pathak and covering the north.