Madhya Pradesh Governor Lalji Tandon (85) died
[caption id="" align="alignnone" width="540"]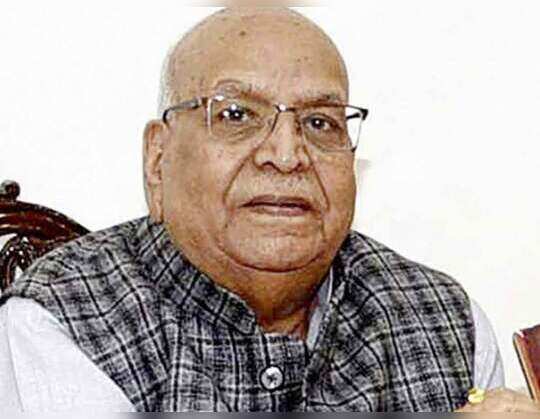 Lalji Tandon (file photo)[/caption]
Madhya Pradesh Governor Lalji Tandon (85) died at 5.30 am on Tuesday. Lalji was admitted to Medanta Hospital in Lucknow on 11 June due to difficulty in breathing and fever. He was put on a critical care ventilator on Monday evening when his condition deteriorated again. In between, there have been reports of improvement in their condition. But he died early in the morning of Tuesday. Information about the death of Lalji Tandon was tweeted by his son Ashutosh Tandon.
Lalji Tandon will have his last darshan at Kothi No 9 Triloknath Road, Hazratganj and his residence 64, Sondhi Tola, Chowk, Lucknow from 10 am to 12 noon today. His last journey will leave for Gulala Ghat, Chowk at 4 pm.
President of India Ramnath Kovind wrote on Twitter in condolences- In the demise of Madhya Pradesh Governor Lal G. Tandon, we have lost a veteran leader who added a combination of Lucknow's cultural sophistication and a national deadlock. I deeply mourn his death. My condolences to his family and friends.
https://twitter.com/rashtrapatibhvn/status/1285412384106938368?s=21
Prime Minister Narendra Modi wrote in two tweets on the demise of Lalji Tandon and wrote- Lalji Tandon will be remembered for his tireless efforts to serve the society. He played a key role in strengthening the BJP in Uttar Pradesh. He made his mark as an effective administrator, always giving importance to public welfare. I am saddened by his demise.
https://twitter.com/narendramodi/status/1285402668182040576?s=21