Changes in the program of Shri Ram temple Bhoomi Pujan
[caption id="" align="alignnone" width="720"]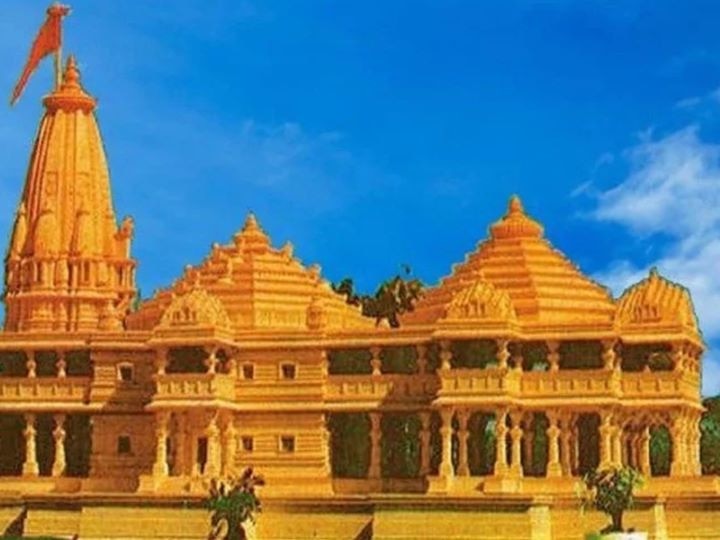 Representation Image[/caption]
Preparations are in full swing for the foundation stone laying ceremony of the Shri Ram temple in Ayodhya on 5 August. Day and night work is going on to celebrate this event in a grand way. However, the event on August 5 has been rescheduled. Now the exhibition will not be organized by the Culture Department at the venue. There will now be two pandals at the venue for the saint-mahatmas and other prominent people to sit. There will be seating for about 600 people. Chairs in the pandals will be installed keeping in mind the social distancing.
According to sources, this decision has been taken after a complaint by the saint Mahatmas of Ayodhya. The saints were mistaken for their neglect for not being involved in the event. Earlier, arrangements were being made for only 200 people at the venue, but the saints of various akharas, monasteries and temples were not getting the opportunity to get directly connected with this historic event.
A small stage will also be formed at the venue whereby Prime Minister Narendra Modi, Chief Minister Yogi Adityanath, Sangh chief Mohan Bhagwat and Ayodhya Trust chief Champatarai will address the people. On August 5, the Prime Minister will reach Ayodhya at 11.15 and stay there for about 3 hours. Immediately after his arrival in Ayodhya, he will visit the makeshift temple of Ramlala, then visit Hanumangarhi and then reach the venue.