Suspended DSP Davinder Singh of Jammu and Kashmir filed a bail petition
[caption id="" align="alignnone" width="700"]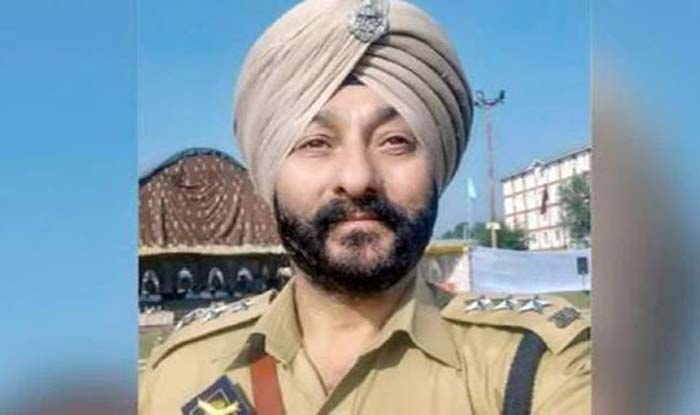 DSP davinder singh (file photo)[/caption]
Suspended DSP of Jammu and Kashmir Davinder Singh filed bail petition in Delhi court on Tuesday. Devender was arrested while carrying Hizbul Mujahideen terrorists from a vehicle.
Davinder Singh and two other accused in the case, Irfan Shafi Mir and Syed Naveed Mushtaq, have filed petitions claiming that there is no need to interrogate them further. The court will hear the case on Wednesday. Advocate MS Khan, appearing for the accused in Tihar Jail, told the court that further detention of their clients would not serve any purpose.
The petition states that Singh, Mir and Mushtaq were arrested on 14,19 and 27 March respectively. Khan has said in the petition - the accused were falsely implicated in the case. There is no evidence to prove that he hatched any conspiracy to harm the unity, integrity and sovereignty of the country.
There is also no evidence that the accused hatched any conspiracy to carry out the terror attack. The petition said that the allegations leveled against him are not based on any evidence. Singh was suspended from the Jammu and Kashmir Police in January this year.
The special cell brought him from Srinagar jail in Jammu and Kashmir to Delhi. He was arrested in a case related to plotting terror attacks in Delhi and other parts of the country.