Consider the petition to stop the elderly from Kanwad yatra: Delhi HC to Center
[caption id="" align="alignnone" width="700"]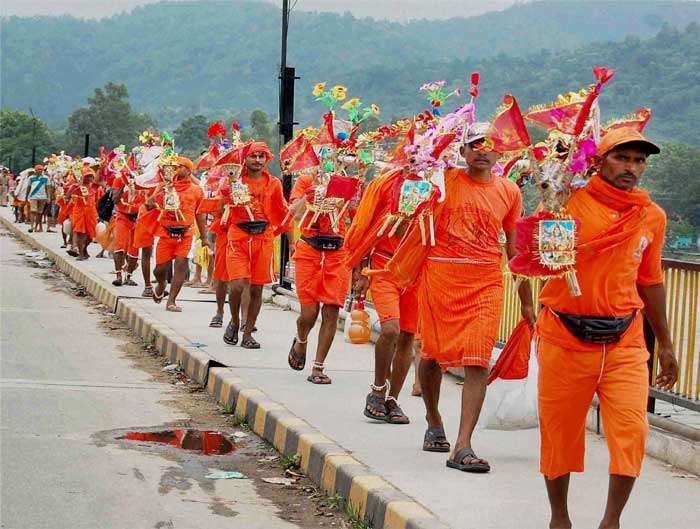 Source- tamilandvedas.com[/caption]
The Delhi High Court on Wednesday asked the Center to consider the petition urging the banning of 'kanwadiya' above 60 years of age.
The petition has requested banning kanwadiyas above 60 years age especially who suffering from serious diseases in the kanwad Yatra starting from July 6.
The petition, which came up for hearing before Chief Justice DN Patel and Justice Prateek Jalan, said that according to government reports, the Covid-19 epidemic has been the deadliest for people aged above 60.
It states that due to the large number of pilgrims taking part in 'Kanwad Yatra', the kanwadiyas have social contact with each other and with the community, creating a very high risk situation for the elderly and those suffering from serious diseases.
Petitioner and lawyer Subhash Vijayran said that his 66-year-old father is insisting on going to the 'kanwad Yatra' from July 6 to 19 and he smokes. He suffer from respiratory problems.
Therefore, he had to come to court for requesting to ban the 'kanwad Yatra' this year for pilgrims over 60 years. During the hearing, Anil Soni, the permanent advocate of the Central Government, said in relation to the application of petitioner that he (father) is a mature person and cannot be stopped from practicing his religion. The petition also urged the Center to issue appropriate notification in this regard and publicise it.